By Karen Rubin, with Dave E. Leiberman, Laini Miranda & Eric Leiberman
Travel Features Syndicate, www.goingplacesfarandnear.com
We set out from Saint John for the 45-minute drive from Saint John to St. Martins. St. Martins, a quaint and charming little village on the Bay of Fundy, is a slow-paced and picturesque community known for sea cliffs, sea caves, two covered bridges and natural beauty. The coastline that starts in St. Martins is one of the last areas of pure coastal wilderness on the eastern seaboard of North America. It's a popular place to come for cycling, hiking, bird watching, nature walks, rock hounding and sea kayaking.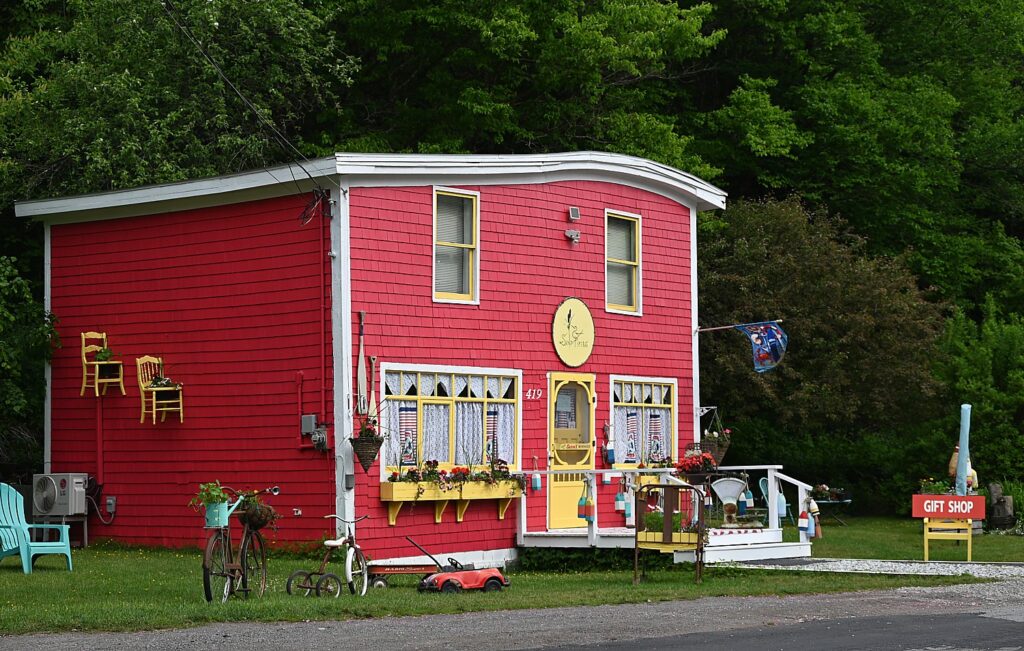 "Communities on the Bay of Fundy are places with two faces because they have much different looks depending on whether it's high or low tide," Neil Hodge of New Brunswick Tourism has advised. "A trip along the Fundy Coastal Drive is an opportunity to get a feel for 'The People of the Tides'.''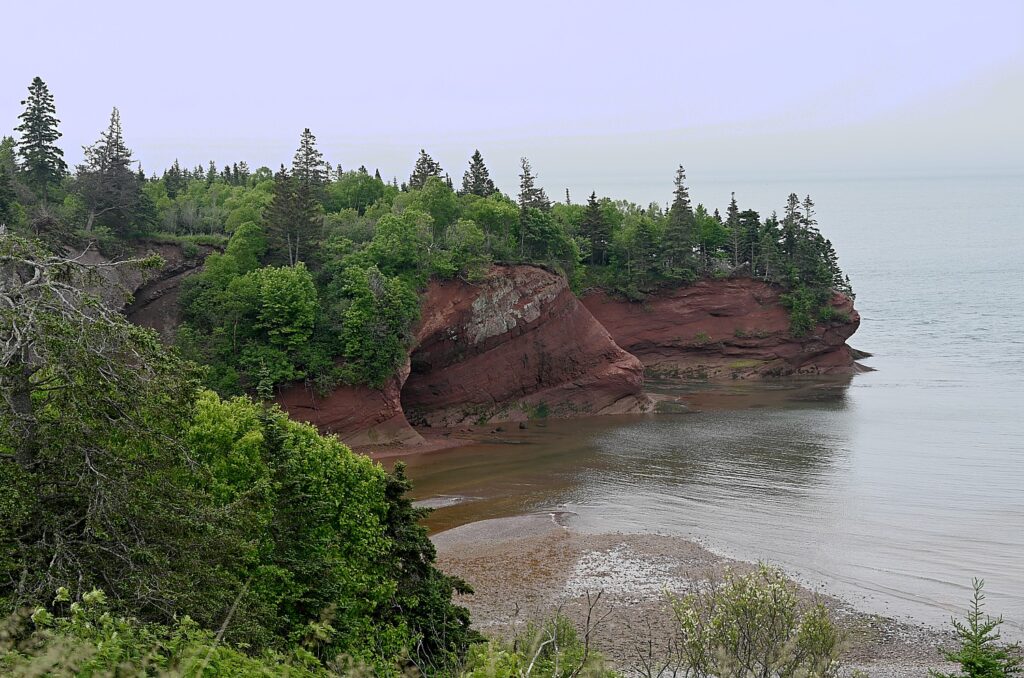 We are scheduled for a 2 ½ hour sea kayaking tour with Bay of Fundy Adventures (415 Main Street in St. Martins, 506-833-2231, bayoffundyadventures.com) and excited to paddle out of this quaint fishing harbor down the rugged coastline next to sea cliffs and sea caves through two UNESCO World Heritage Sites– the Fundy Biosphere Reserve and the Stonehammer UNESCO Global Geopark. Alas, the company has to cancel because of wind and waves are too great (but we have another sea kayaking experience scheduled, at Hopewell Rocks). We hang out awhile in a small coffee place where some of the "People of the Tides" have also gathered for their morning coffee, even inviting us to come by their house for a better photo of the cliffs.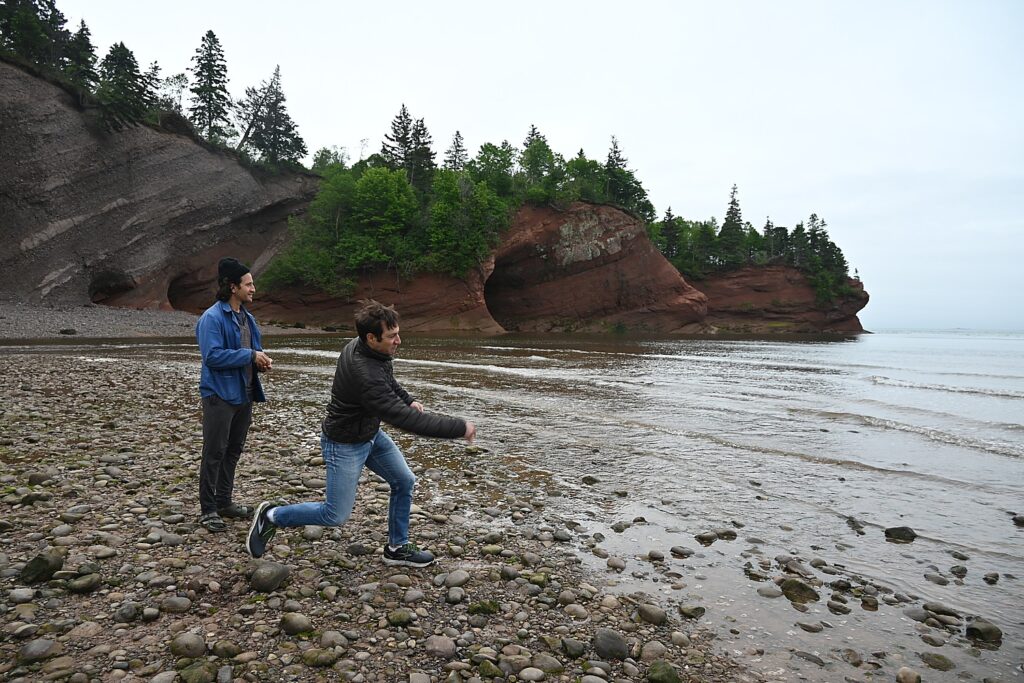 We walk the beach, already seeing how the tide flows in so swiftly – not tsunami-like as you might expect before actually seeing it – but pretty much swamping the trail before you realize it.
Had we had our kayaking adventure, we would have stopped for lunch at The Caves Restaurant (82 Big Salmon River Road, St. Martins) and had dessert at Octopus Ice Cream (404 Main Street in St. Martins).
We set out on the Fundy Trail Parkway, a slow cliffside drive, from gate to gate, that offers numerous beautiful views of the Bay of Fundy and its long, rocky coastline (great for biking). All along this magnificent route there are delightful pull-ins, lookouts, picnic areas, rest areas, hiking trails. We pack a picnic lunch with us (no restaurants on the Fundy Trail Parkway),
The Fundy Trail Parkway, 19-miles long from gate to gate, is a coastal, multi-use park with has five beaches, four waterfalls, 22 miles of hiking trails, 21 scenic lookouts and 16 observation decks.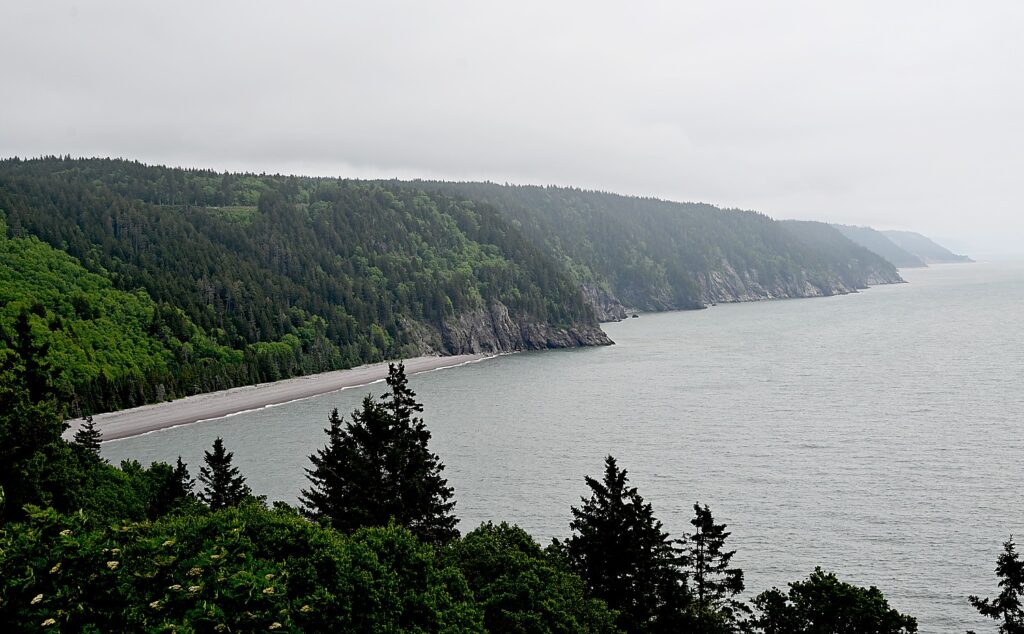 We learn that the Fundy Escarpment is a 2 km-wide corridor (one km of land and one km into the Bay of Fundy), stretching from Fownes Beach in St. Martins (where we start) to the western boundary of Fundy National Park. The 1 km width is essential because most of the ecosystem dynamics of the Bay of Fundy exist within the area, including the nutrient-rich salt marshes, tidal flats and the dramatic Fundy tides. The Fundy Escarpment is one of the last remaining coastal wilderness areas between Florida and Labrador.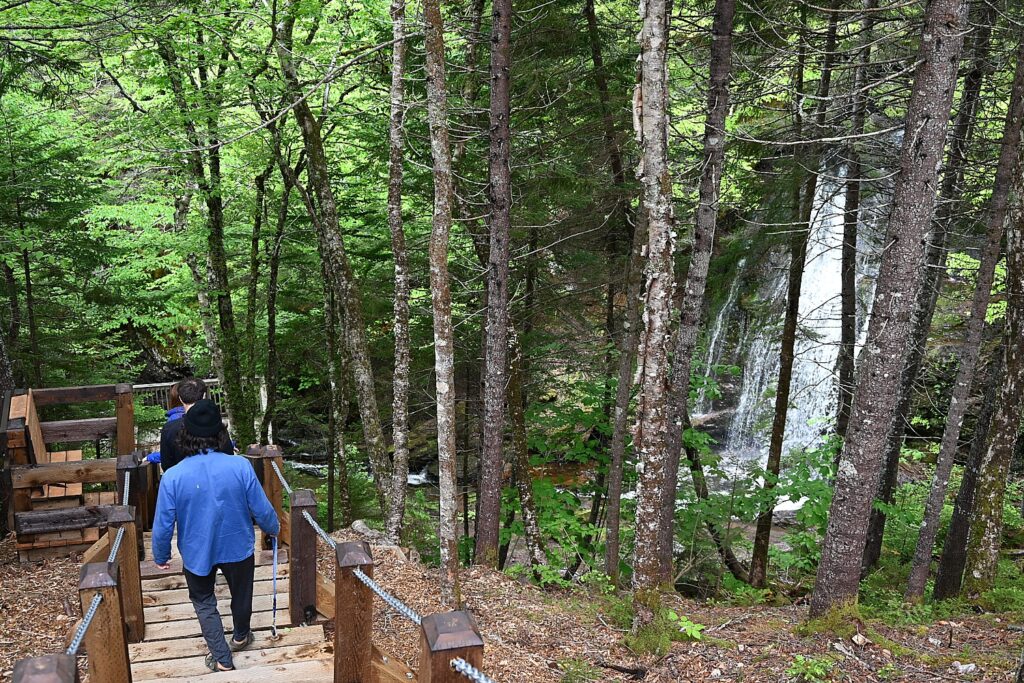 Traveling from west to east: we stop often to take in the views (there is so much to see and do, thankfully, Neil Hodge at New Brunswick Tourism has given us a list of recommendations): Fox Rock Lookout and Melvin Beach Lookout. We stop to really enjoy Fuller Falls (not to be missed) – this is a gorgeous waterfall that you reach by walking down a cable ladder to a lower deck for the best eye-level view, where David, Laini and Eric are inspired to do yoga.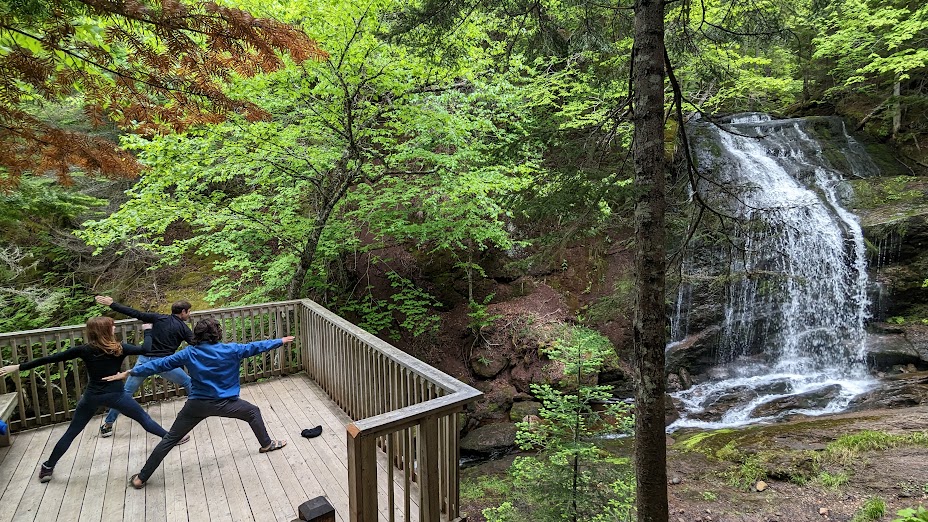 We continue on to Pangburn Beach Lookout, Black Point Lookout, and drive in to see The Cookhouse (a lumberjack camp 100 years ago, the workers needed to eat 8,000 calories per day to do the job), but has not yet open for the season. There is also the Big Salmon River Interpretive Centre, where you learn about the logging and shipbuilding history of this once thriving community in the 1840s-early 1900s. (Also not yet open for the season when we visit).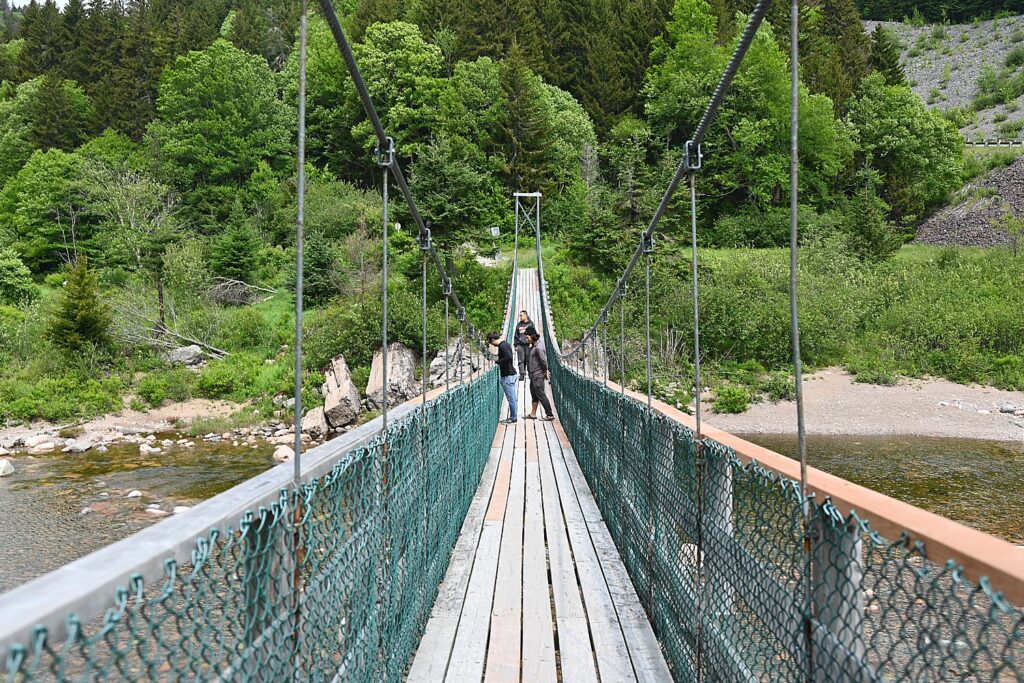 From here, we go to Parking Lot 8 (P8) and take the five-minute walk along the river to the 84m Suspension Footbridge. It's a great view there as you explore the banks of Big Salmon River (once a popular salmon fishing site, the salmon are now protected). From here, we can visit the lookouts at Long Beach (From 2010 until the Parkway opening in 2016, this lookout was the farthest you could drive in the park; the beach showcases a "horizontal tide", extending 1640 feet at low tide) and Tufts Plateau, and then continue on to Martin Head Lookout and Seeley Beach Lookout, stopping for our picnic lunch with a stunning view.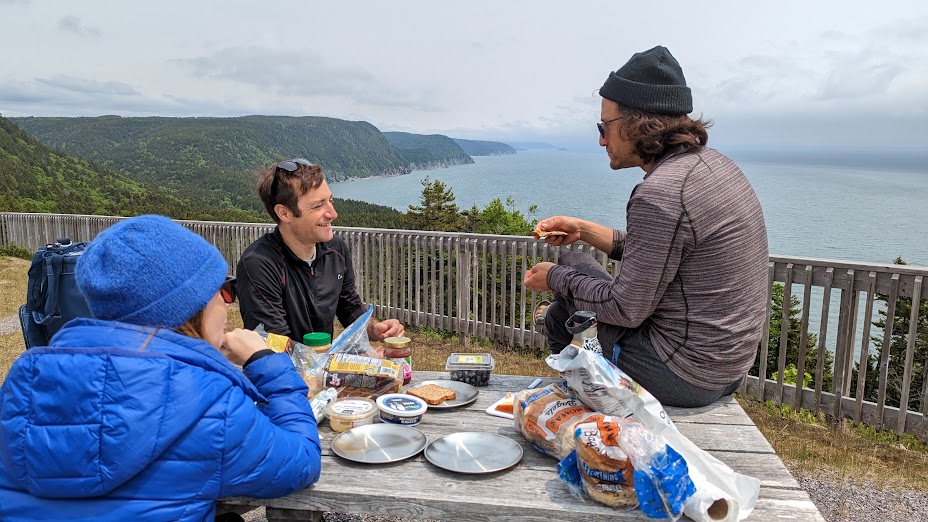 We take an easy 1.5-mile hike from the parking lot through the woods to a viewing platform to see Walton Glen Gorge, known as the Grand Canyon of New Brunswick, and the star attraction of the Fundy Trail Parkway. The Gorge is 1,000 feet across, 525 feet deep and 550 million years old, carved during the most recent Ice Age – you can see the path the glacier took to the sea as it melted, and see waterfalls coming down the rock face on the other side of the gorge.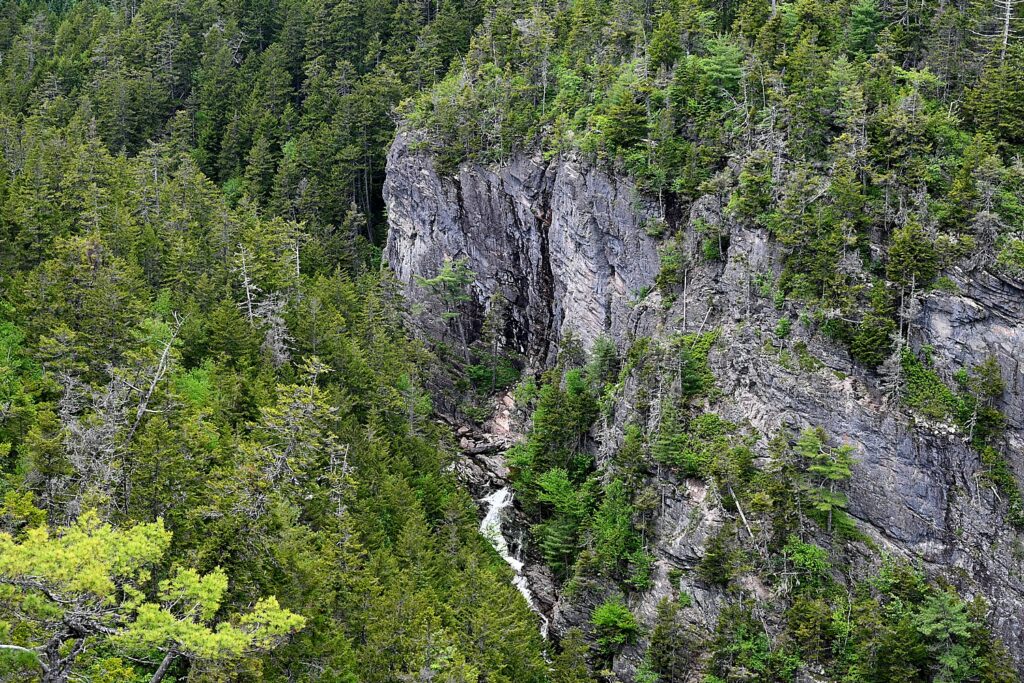 It is astonishing to learn that The Fundy Trail Parkway actually was only completed in 2020, during the pandemic, after taking 25 years and $100 million to build. It is operated by a non-profit, The Fundy Trail Development Authority Inc., (admission is $11.50/A, $10/S, $6.50/5-18, $36/family, $40/up to 7 people. Open mid-May to mid-October).
Fundy Trail Parkway, 1-506-833-2019 1-866-386-3987, [email protected], www.fundytrailparkway.com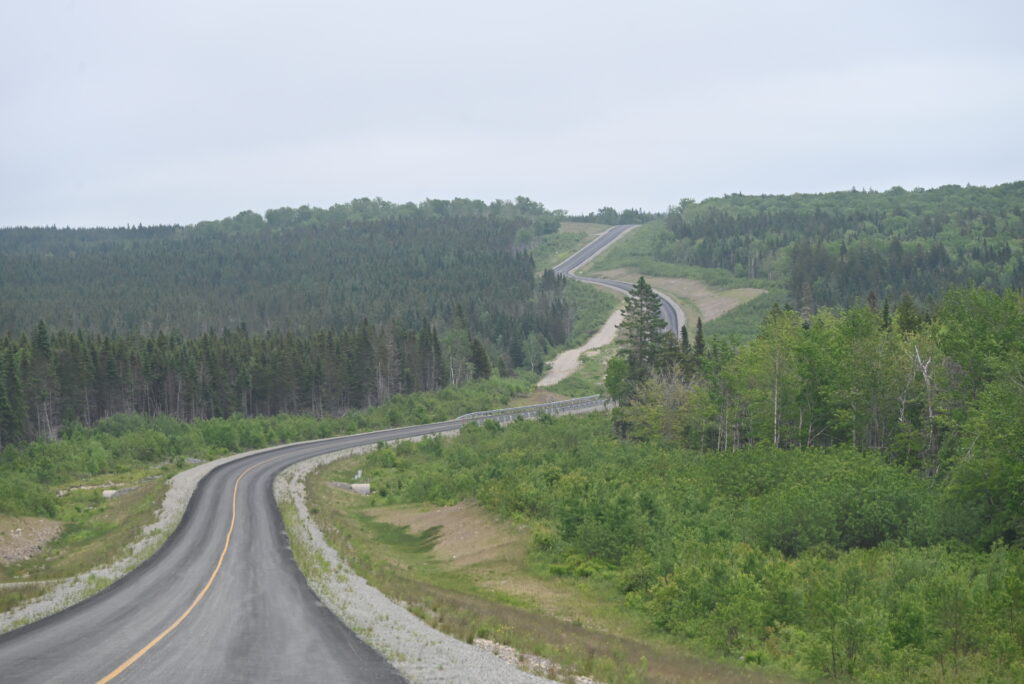 Leaving the parking lot at Walton Glen Gorge, we follow the sign that says Sussex and five minutes later exit the Fundy Trail Parkway. A little further ahead, we turn right at the sign to Alma and then follow this road which takes us on a scenic 45-minute drive through Fundy National Park to Alma, where we will have two-nights stay to explore Fundy National Park and environs, and have a cozy stay at the Parkland Village Inn in Alma (8601 Main Street, 506-887-2313).
Alma, a charming fishing village, is home to Molly Kool, who made history as the first female sea captain in North America. Kool is the nautical equivalent of Amelia Earhart, the American who was the first female pilot to fly solo across the Atlantic Ocean. Molly Kool also broke ground for women at a time when females weren't allowed to be sea captain. (I regret we didn't have time to stop into the Molly Kool — Albert County Museum & RB Bennett Centre.)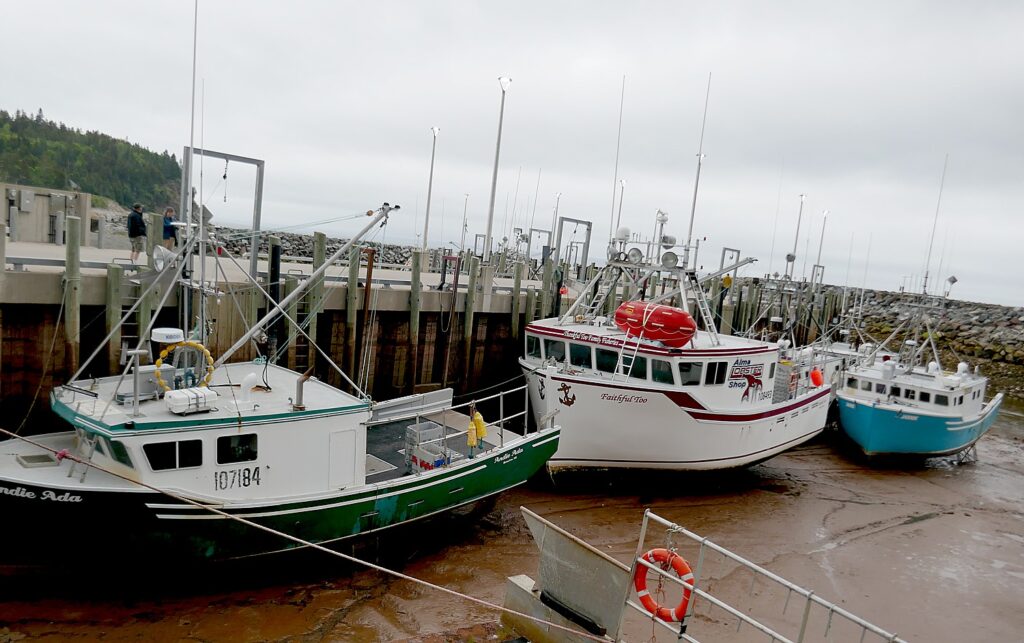 We explore Alma, and quickly realize what Hodge meant when he said these are "communities with two faces." It is a bizarre sight at the wharf at low tide to see boats sitting on the ocean floor.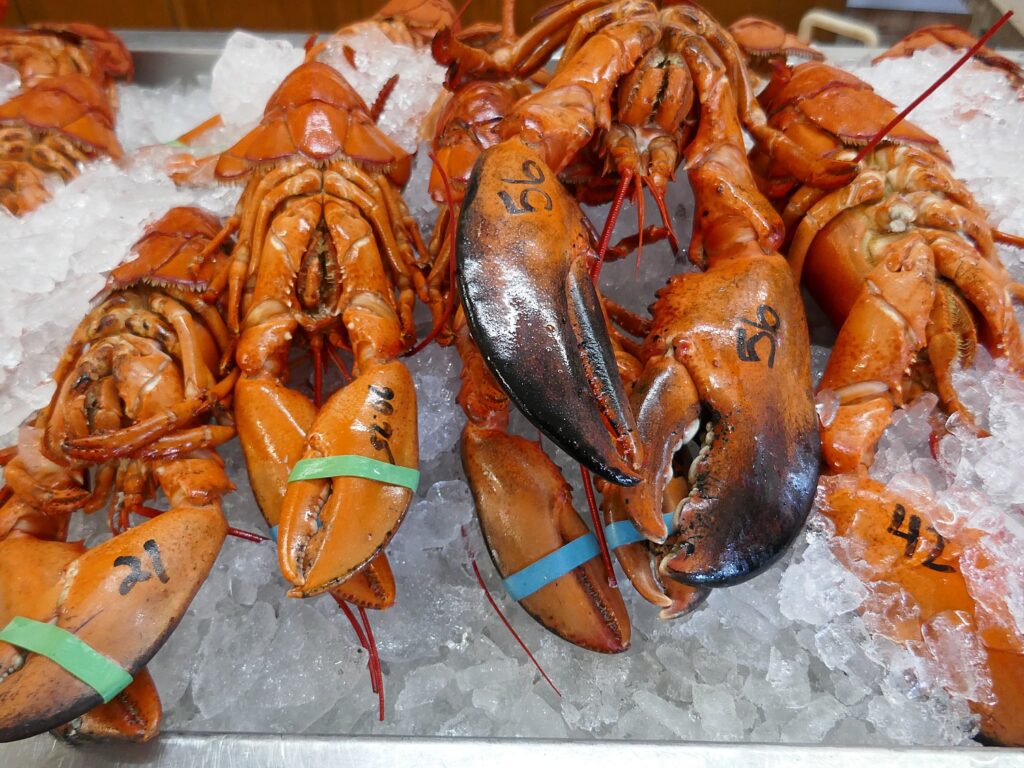 We immediately get to taste Alma – lobster rolls and the best, freshest mussels ever at the Alma Lobster Shop (36 Shore Lane); a delightful dinner at Tipsy Tales Restaurant (8607 Main Street), and the hip ambiance of Holy Whale Brewery/ Buddha Bear Coffee Roasters, housed in a former church.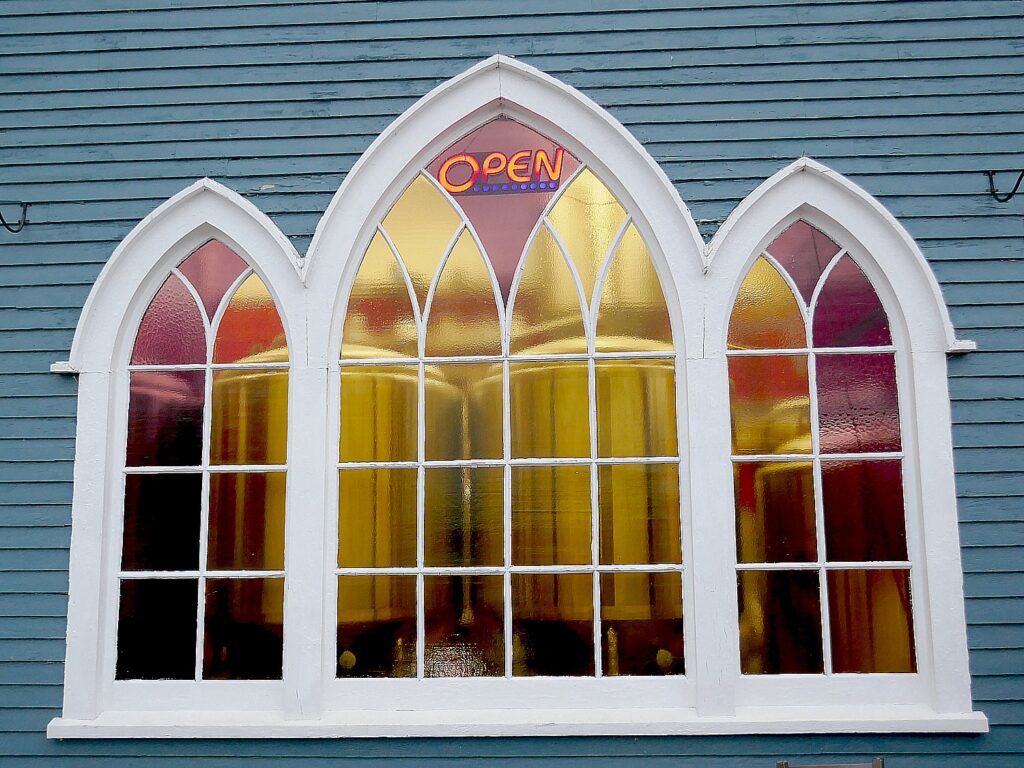 Cape Enrage
We set out in the morning to drive 20 minutes along a lovely coastal country road to Cape Enrage, an iconic destination with a historic lighthouse on the Bay of Fundy where you can best appreciate the coastline. Wherever we go along the Bay of Fundy, we have to be mindful of the time, because the tides determine what we can see and do.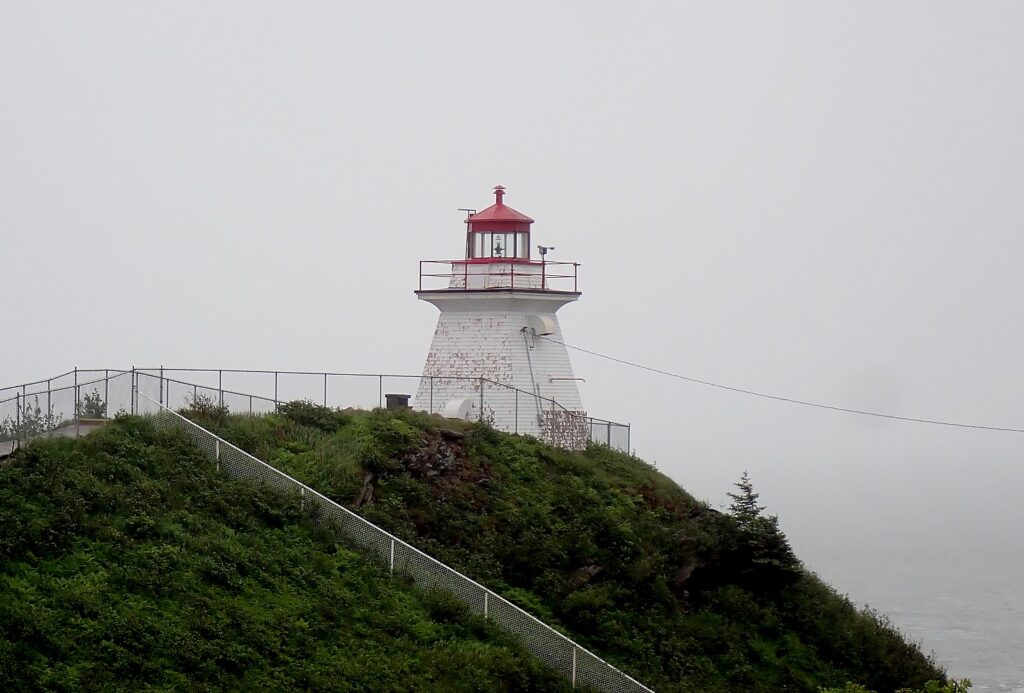 We arrive at Cape Enrage, at 9:30 am. This place is famous for its historic lighthouse, which was supposed to be knocked down and replaced by a metal pole. Dennis Tate, a local high school physics teacher (the son of a lighthouse keeper who used to visit by boat as a boy), was so upset, he raised funds to take over the lighthouse, restore it, and turn Cape Enrage into an "interpretive center." I think it is more accurately an adventure center, offering truly special experiences: taking a fossil tour on its rocky beach, ziplining and rappelling down its 140-foot high cliffs back down to the beach.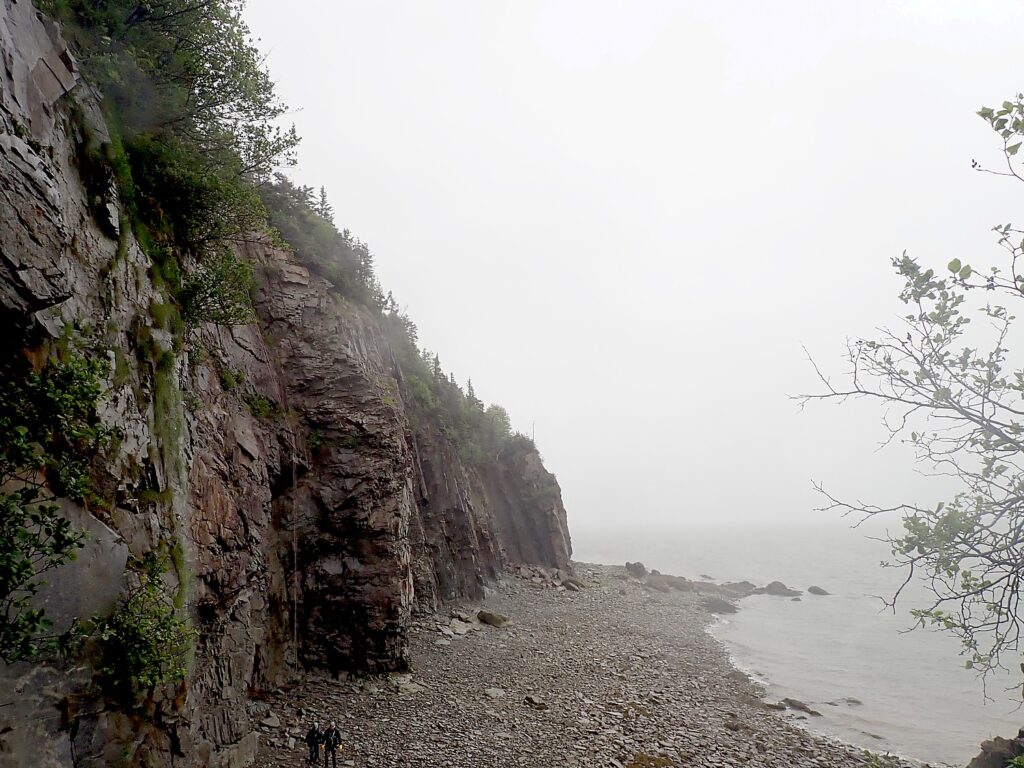 We start our visit on the rocky beach with two geology students who are interning here, who show us a literal field of fossils – plant, insect, tree fossils 320 million years old.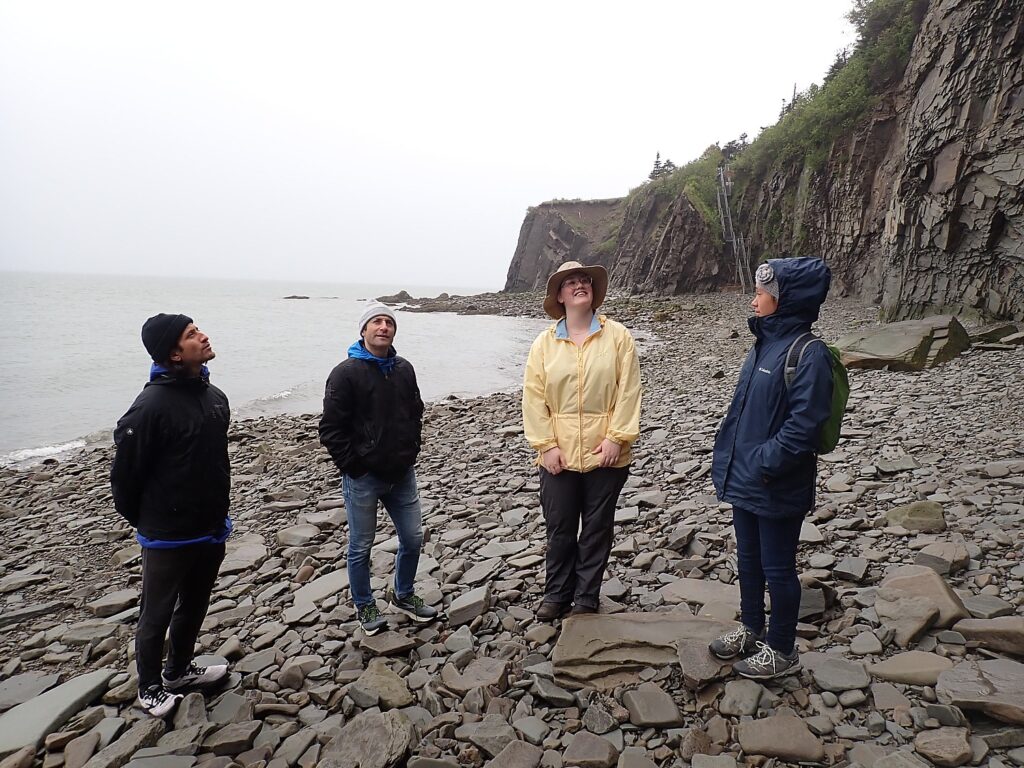 It is astonishing how plentiful the fossils are, just about everywhere we walk we spot one. It's why Cape Enrage is one of the sites within the UNESCO-designated Fundy Biosphere Reserve (www.fundy-biosphere.ca). We find fossils of vascular plants that pre-dated trees even before dinosaurs. "There wasn't grass when dinosaurs lived, grass is relatively recent, our guide, Evelyn, a second-year geology student, tells us. "The rocks on cliffs erode and fall away, like turning a page in a book, exposing fossils."  (This beach fossil tour is included in the admission price, but a more in-depth, two-hour fossil tour on a nearby beach is also available).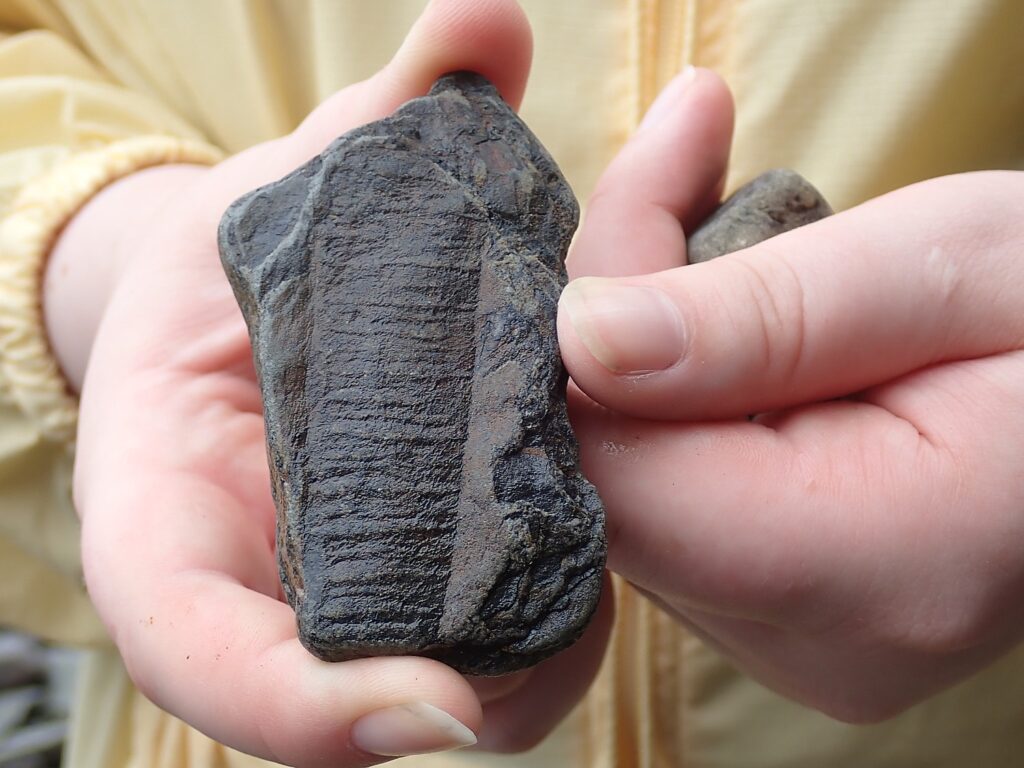 The activities depend on tide and weather – we have to wait for a lightning storm to pass before Eric and David try ziplining. Then we have to wait for the tide to pull back from the cliffs before we can rappel – it is stunning to walk back toward the beach we had just been walking on, to see it submerged.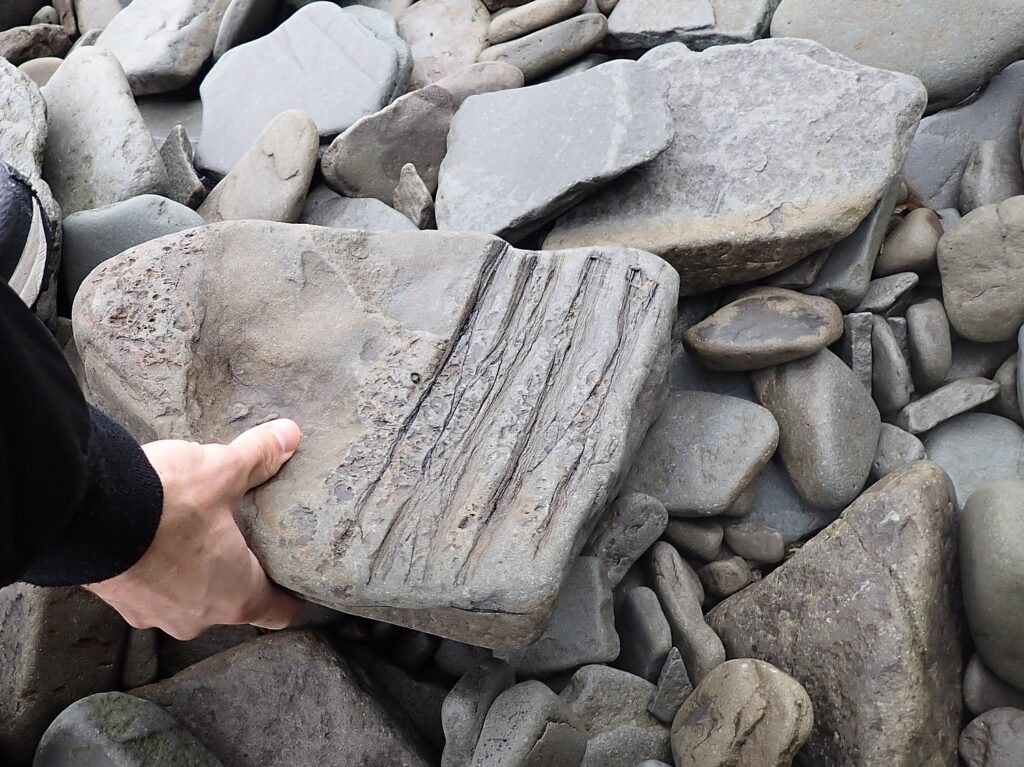 We wait out the weather enjoying a delightful early lunch in the Cape House Restaurant, with lovely views of the bay (in clear weather, we would see Nova Scotia). Meanwhile, zipliners swing past the window, so we know the weather has passed.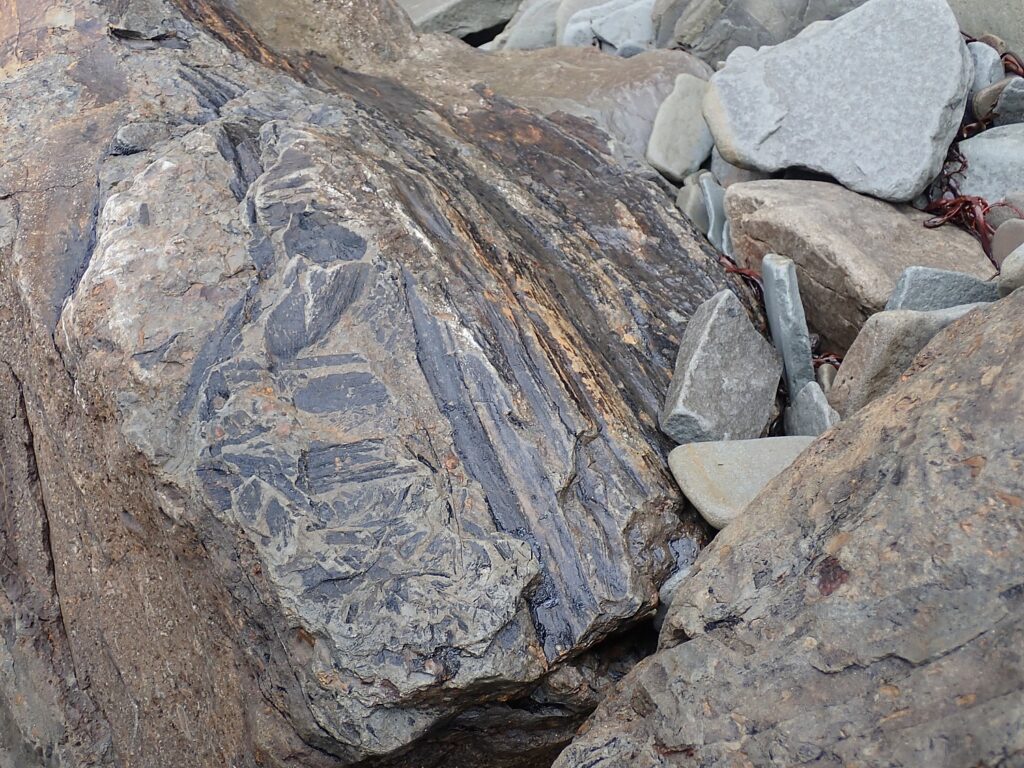 David and Eric get to do ziplining – a huge thrill and so fun to sail over the water at high tide to a tower next to the lighthouse. They get three runs, with the guides suggesting different techniques each time (excellent preparation for rappelling, as it turns out).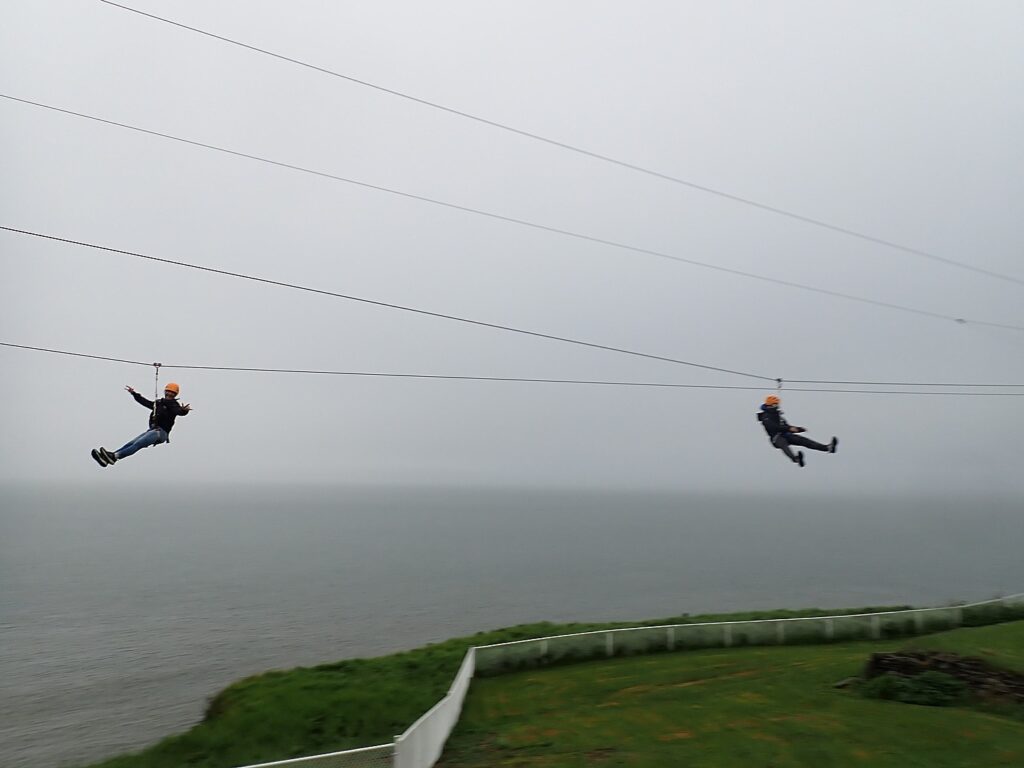 Next up: rappelling off 140-foot high cliffs back down to the beach.
None of us have done rappelling before. (David and Laini do rock climbing, and ziplining, especially when Eric and David step off backwards, is excellent preparation.)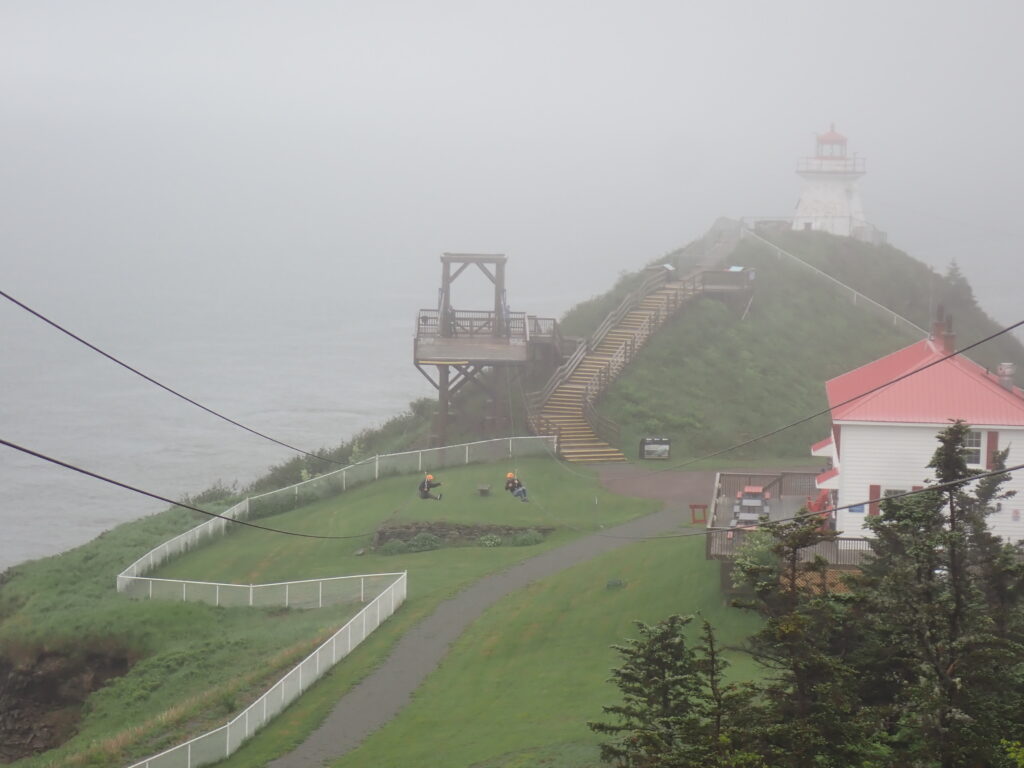 Our experience starts with training in how to rappel. We are in the hands of gentle, masterful guides, Morgan and Isaac, who manage to alleviate any anxiety whatsoever (I am really, really surprised at myself, but it helped that earlier, I had watched a couple from Indiana rappelling effortlessly).It is that first step backwards off the platform that is the hardest (that leap of faith that seems to crop up often in life). They talk us through, all the way down.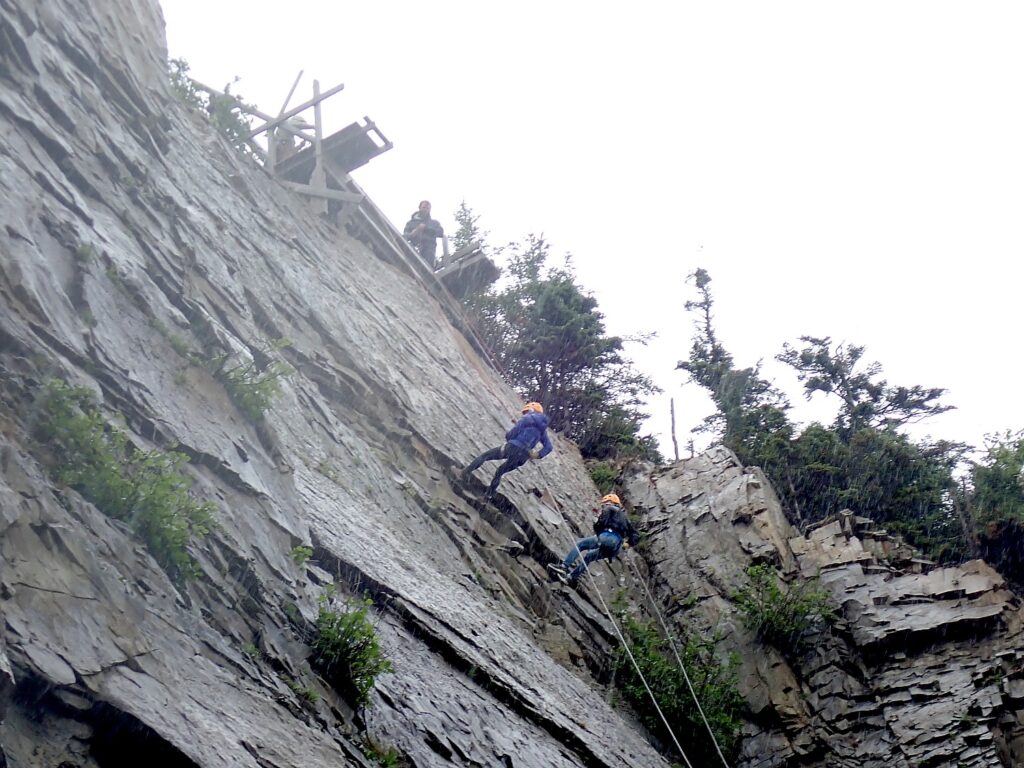 When we get passed a ledge, we dangle and just let the rope pass through our fingers to lower ourselves down to the beach.  You get two-hours, including the training, to rappel as many times as you like. It starts to rain heavily during our second try, but we are now so confident, the rain doesn't faze.
This whole activity center was started in order to save the Cape Enrage Lighthouse. First built in 1838 (the light came on in 1840 and the keeper only got half pay because he only had a foghorn), the lighthouse was replaced in 1870 and then again in 1902, which is the one that stands today. When the wooden lighthouse was to be demolished, Dennis Tate and his wife, both school teachers, made a deal to take over the lighthouse, and clearly found ways to sustain it. (The Coast Guard still operates the light and foghorn. It's been foggy and rainy and sure enough, the foghorn sounds.)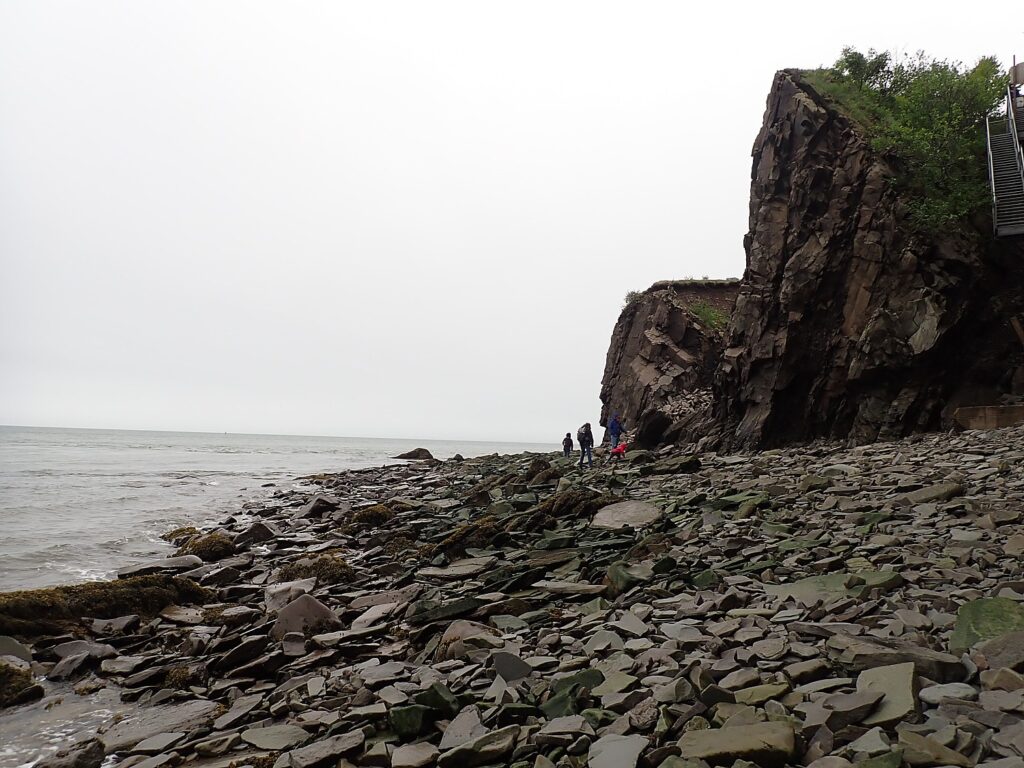 The province owns the park, but Cape Enrage is operated by a nonprofit, Cape Enrage Interpretive Center Inc., and employs 12 paid student interns and volunteers. Jim Campbell (who retired from managing a trucking company), became general manager in 2020.
We wind up staying 6 hours, from 9:30 am-3:30 pm – long enough to see an entire change of the "highest tides in the world".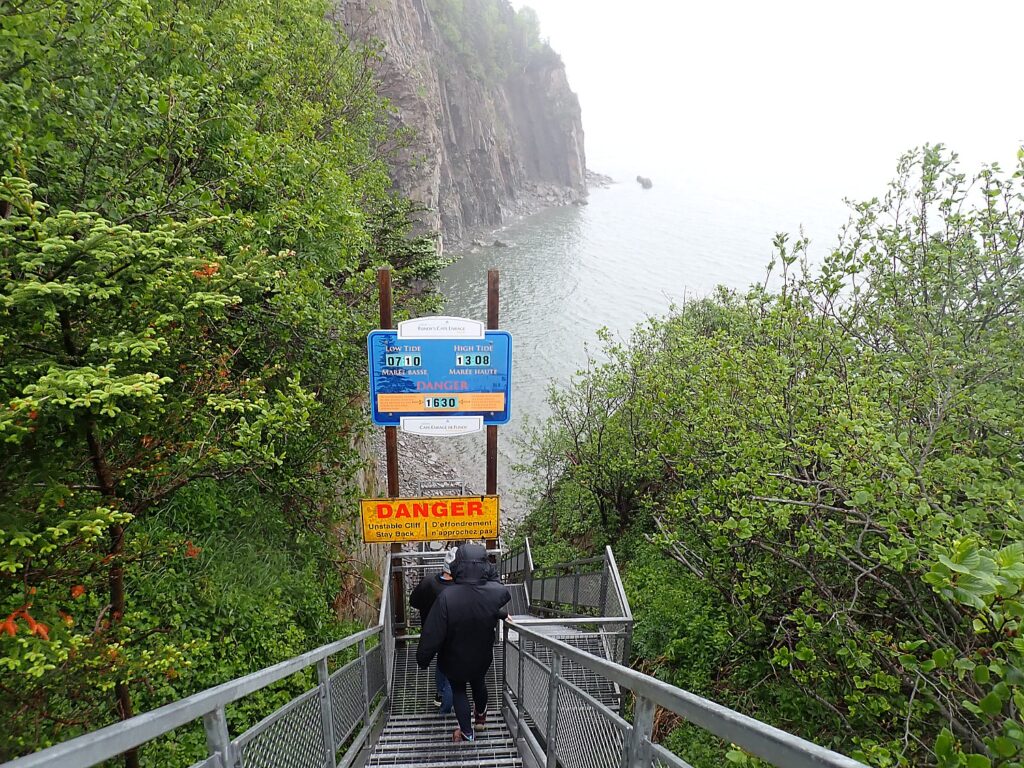 Admission to Cape Enrage is $7.50A, $25/family which includes the guided fossil tour on the beach. You can buy separate tickets for one hour of ziplining (3 runs per person, $53.90, single run, $26.95), and two hours of rappelling (which can be three or four times plus the training, $99.95), or combination tickets that bundle zipline and rappel ($139.95). In addition, there is a separate two-hour fossil tour, Logjam, along a different beach ($19.50). (Prices are in Canadian dollars, which at this writing was about 25% less than the US dollar.)
Cape Enrage, 888-423-5454, www.capeenrange.ca.
Fundy National Park
Back in Alma, we go to explore Fundy National Park. This beautiful area has 25 waterfalls, 25 hiking trails, the world's oldest red spruce tree (400 years old), several campgrounds, rivers, and lakes. This park, which is celebrating its 50th anniversary this year, is part of the Fundy Biosphere Reserve — an area of 1,062,553 acres that is protected by UNESCO. (https://parks.canada.ca/pn-np/nb/fundy).
Fundy National Park is huge and it would take a few days to really see it. We get a small taste of it this afternoon: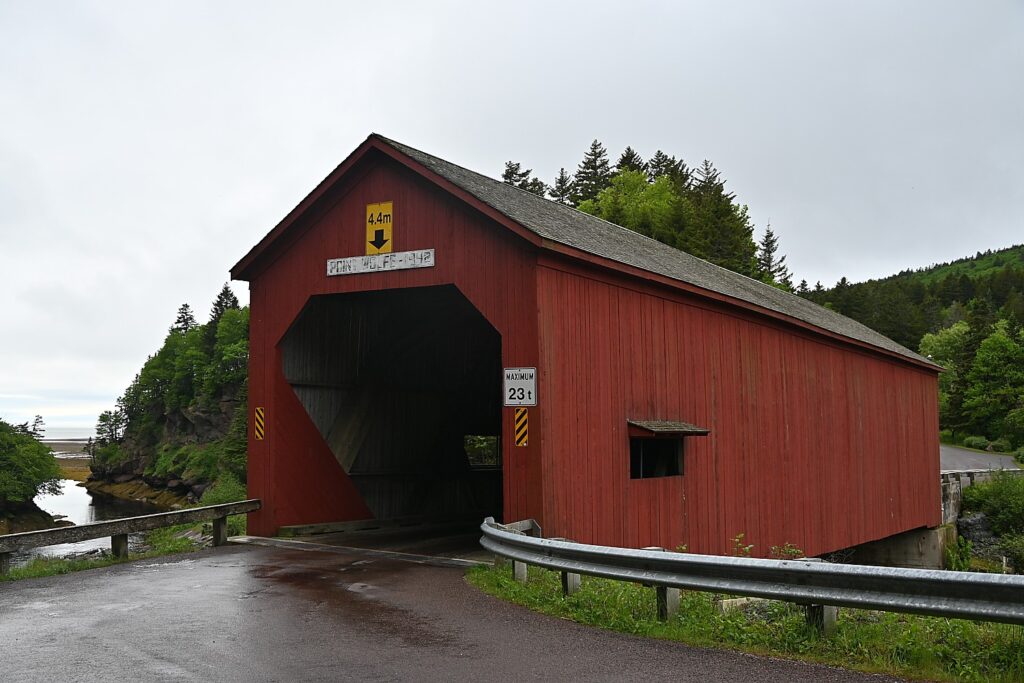 Driving along Point Wolfe Road bring us to the picturesque Point Wolfe Covered Bridge. "There are 141 covered bridges in Canada and 58 of them are in New Brunswick. Covered bridges are part of our historical and cultural identity. We refer to them as Kissing Bridges because back in the days of horse and wagon young couples would stop in the middle of the bridge to kiss in privacy," Neil Hodge of New Brunswick Tourism said.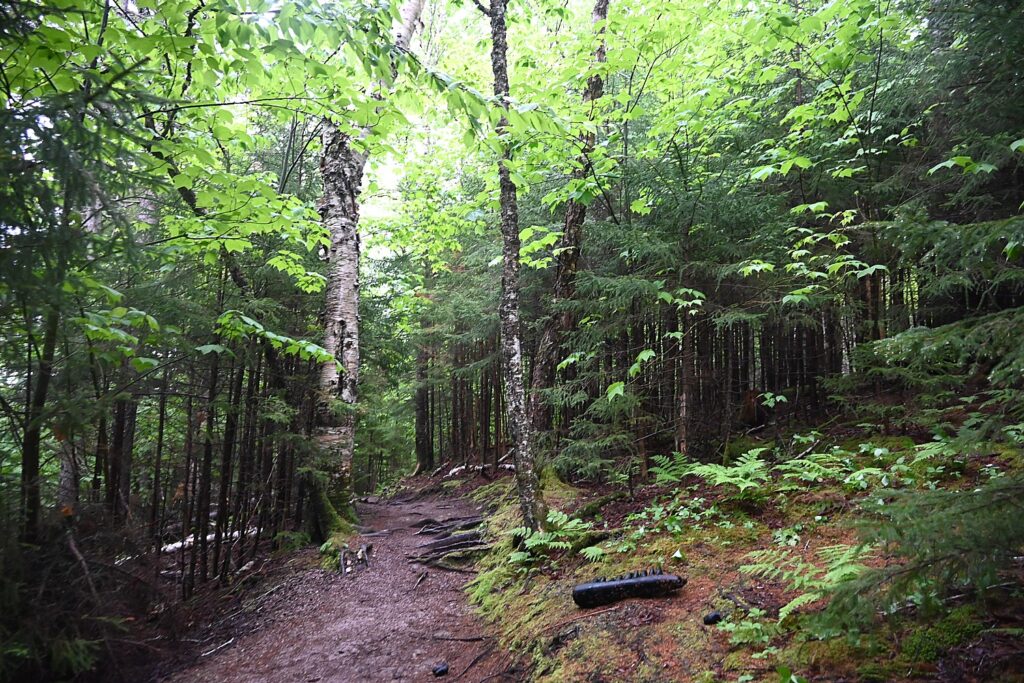 Just a five minute drive back toward Alma from the bridge we pull into a parking area for one of the true must-see, must-do highlights of the park: Dickson Falls, the most photographed waterfalls in Fundy National Park (for good reason). It's an enchanting walk on an easy trail through the lush forest with splashes of neon green, then on across a wooden boardwalk and bridges along a gurgling brook. It takes less than an hour to do the trail, and it is so beautiful, that instead of finishing the loop, we back track to do the trail through the forest again in reverse.
For our second night in Alma, we thoroughly enjoy The Alma Boathouse (8588 Main Street) which graciously stays open for us. (Restaurants close early in Alma.)
Fundy National Park, the Fundy Parkway Trail, Cape Enrage and Hopewell Rocks are all located within the UNESCO-designated Fundy Biosphere Reserve (www.fundy-biosphere.ca).
Travel planning assistance from Tourism New Brunswick, 800-561-0123, www.tourismnewbrunswick.ca.
Next: New Brunswick Roadtrip: Hopewell Rocks
See also:
NEW BRUNSWICK ROADTRIP BEGINS IN ST. ANDREWS
NEW BRUNSWICK, CANADA ROADTRIP: SAINT JOHN, CITY OF FIRSTS, OLDESTS, AMAZEMENTS
____________________________
© 2023 Travel Features Syndicate, a division of Workstyles, Inc. All rights reserved. Visit goingplacesfarandnear.com, www.huffingtonpost.com/author/karen-rubin, and travelwritersmagazine.com/TravelFeaturesSyndicate/. Blogging at goingplacesnearandfar.wordpress.com and moralcompasstravel.info. Visit instagram.com/going_places_far_and_near and instagram.com/bigbackpacktraveler/ Send comments or questions to [email protected]. Tweet @TravelFeatures. 'Like' us at facebook.com/KarenBRubin