By Karen Rubin, Travel Features Syndicate, www.goingplacesfarandnear.com
Lock in your 2024 vacation and turn travel dreams into actual dates at incredible discounts by taking advantage of Black Friday/Cyber Monday/Travel Tuesday deals and perks from scores of travel companies. Here's just a sampling of what is available:
Cruise Deals
Holland America Line's passengers can take advantage of its Black Friday Sale, Nov. 17-Dec. 1 on more than 800 departures, from December 2023 through select 2025 cruises. Value of gratuities ranges from $112 for a seven-day cruise to $688 for a 43-day sailing, per person. Reduced cruise fares of up to 30% off are available on itineraries spanning Alaska, the Caribbean, Europe, Asia, Australia/New Zealand, South America and Antarctica. The reduced fare also applies to the cruise portion of an Alaska Cruisetour, combining an Alaska cruise with an overland tour to Denali and the Yukon. Guests who book the Have It All premium fare receive even more amenities included in their booking. (www.hollandamerica.com).
Other major cruise lines offering Black Friday/Cyber Monday deals include: MSC, Carnival, Norwegian and Royal Caribbean. Also check luxury, river, and expedition cruise lines for their incentives. See more deals at CruiseBooking.com: https://www.cruisebooking.com/cruise-deals/black-friday.
Booking.com is now also booking cruises on 30 lines and 10,000 routes with a 110% best price guarantee, and is offering Black Friday savings on several lines including Carnival, Royal Caribbean, Norwegian Cruise Line, Celebrity Cruises. You can get up to $100, $200, $500 up to $2000 to spend at sea by booking a cruise before Nov. 30.
Quark Expeditions, a leaders in polar cruising,  is offering up to 50% off select Antarctic 2023/24 departures; 40% off select Arctic 2024 voyages; free cabin upgrades on select Antarctic 2024/25 bookings; an additional 10% off all Arctic 2024 and Antarctic 2024/25 voyages when paid in full at time of booking and as much as 30% on all other seasons for Black Friday sale bookings Nov. 13-27 (limited cabins available). [email protected], 833-435-1900, www.QuarkExpeditions.com.
European Waterways is offering a Black Friday Special of 25% off on whole boat charters on two of its popular hotel barge cruises in France. Book Nov. 24-Dec. 1 for the April 7, 2024 departure of the 12-passenger La Belle Epoque in Burgundy and the March 31, 2024 departure of the eight-passenger Enchanté on the Canal du Midi. With the Black Friday Special, the charter price for La Belle Epoque is $54,375, a saving of $18,125 off the original $72,500 price. The charter price for Enchanté is $42,375, a saving of $14,125 off the original price of $56,500. Barge cruises are all-inclusive and include gastronomic meals with wine pairing, luxury accommodations, and wine tasting excursions. visit www.europeanwaterways.com.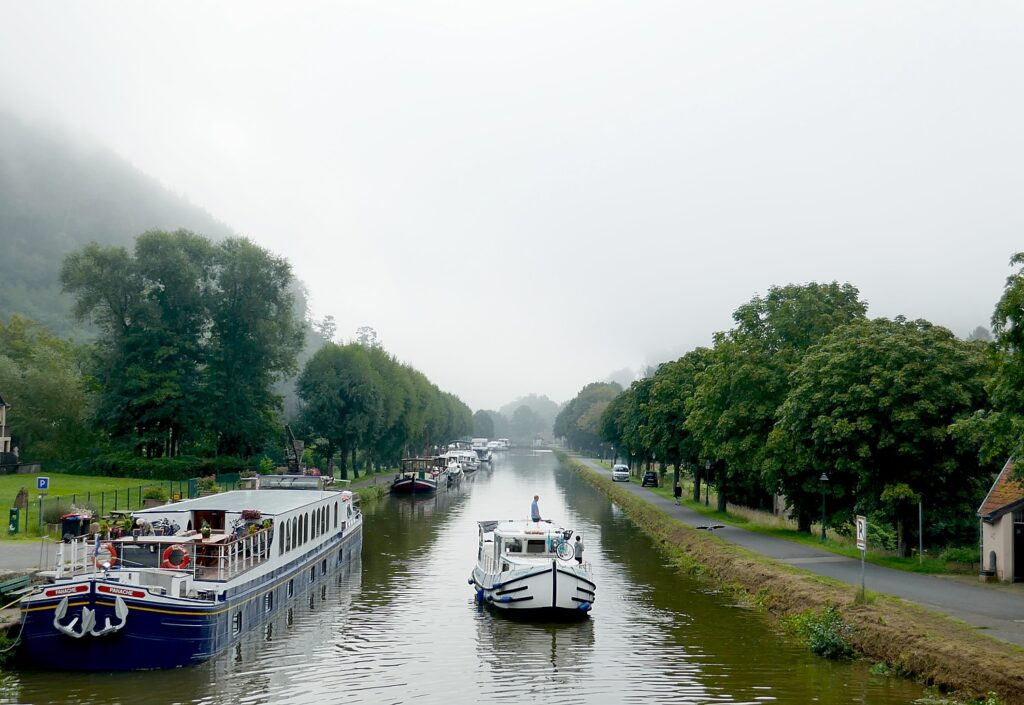 Le Boat, a leader in self-piloted boat rental experiences in Europe and its newest destination, Canada, is offering "Let's Go Boating in 2024" deals. Valid for new bookings made Nov. 16-28, 2023 for rentals for 7 or more nights for travel in 2024, get savings of 20-25% depending on boat type, duration of travel and destination: in France, save 25% on select budget and comfort boats; save 20% in Canada on the Rideau Canal and Trent-Severn Waterway boat rentals on Horizon 3, 4 and 5.  Call 1-800-734-5491 or visit www.leboat.com/deals/
Erie Canal Adventures has a fleet of 11 self-piloted canalboats (easy to pilot, like an RV on the water), based out of Erie Macedon Landing to explore New York State's magnificent Erie Canal on your own. Take advantage of Black Friday/Cyber Monday savings of 10% off the boat rental. Besides saving up to $550, booking early gives you your pick of dates and boat layouts before they sell out. Use Promo Code ERIENOW10 when booking, 315-986-3011, info@eriecanaladventures, https://eriecanaladventures.com/
Save on Tours
CIE Tours is offering savings of up to $600 this Black Friday on more than 20 popular guided vacations to Ireland, Britain, Iceland, and Italy. Book Nov. 19- 25 for all 2024 departures with no blackout dates. Examples: Jewels of Ireland, Icelandic Explorer, Highlights of Britain, Tuscan Treasures with Cinque Terre. Book here: https://www.cietours.com/black-friday-2023.  For Cyber Week bookings online, Nov. 26-Dec. 2, save up to 15% per couple for travel from June 1 through August 31, 2024. . Book here: https://www.cietours.com/cyber-week-2023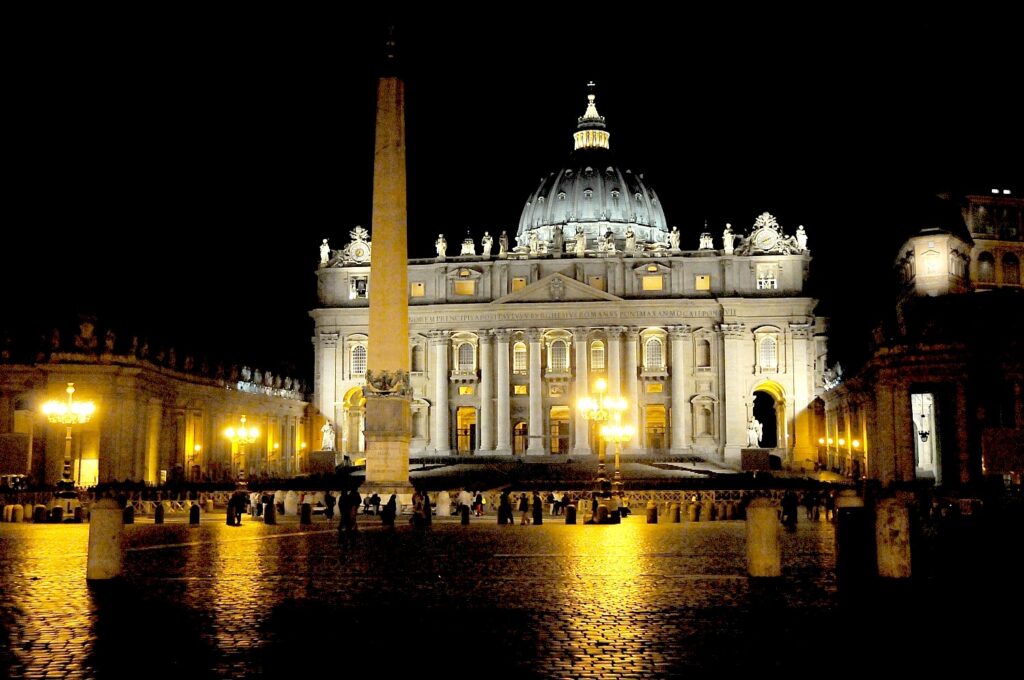 Perillo Tours is offering $250 off per person for new bookings made Nov. 20 -27 for tours in Italy, Hawaii, Spain, and Greece. Book online at https://www.perillotours.com/. Additionally, travelers booking Italy Custom Trips can receive $150 off per person with the promo code BFITALY23.
Discovery Bicycle Tours is offering $500 off per person on bookings of two of its stellar cycling holidays booked by Dec. 15: Bike & Barge Bruges to Amsterdam (https://discoverybicycletours.com/bike-barge-bruges-to-amsterdam), a delightful trip that maximizes relaxation with sensational, scenic cycling; and E-bike New Zealand Trails, mostly off-road, car-free cycling through the spectacular scenery on the South Island (https://discoverybicycletours.com/e-bike-new-zealand-trails-bike-tour). Mention "Holiday Sale 2023" in your online reservation comments, or when you call 800-257-2226.
Escape Adventures is offering a Black Friday discount of 25% off $1099 regular price ($824) on this 4-day White Rim Mountain Biking Tour in Utah. Book at https://escapeadventures.com/tour/utah-white-rim-mountain-bike-tour/, with code WR25.
Ride & Seek is offering $1,000 off its France cycling tour from the culinary capital of Lyon to the wine mecca of Bordeaux as a Black Friday special. The price of the 20-day tour before the discount is $10,471.
https://rideandseek.com/tour/cro-magnon-lyon-to-bordeaux
Resort Stays
Club Med, a pioneer of the all-inclusive resort holiday, is offering 50% off plus up to $500 Instant Credit when booking a getaway to favorites like the 5-star eco-chic Club Med Michès Playa Esmeralda, and the Club Med Québec, its only North American mountain resort for an all-inclusive ski holiday. PLUS: kids under 4 stay free and no single supplement. Book Nov. 16-29, 2023, for travel Dec. 2, 2023-June 28, 2024.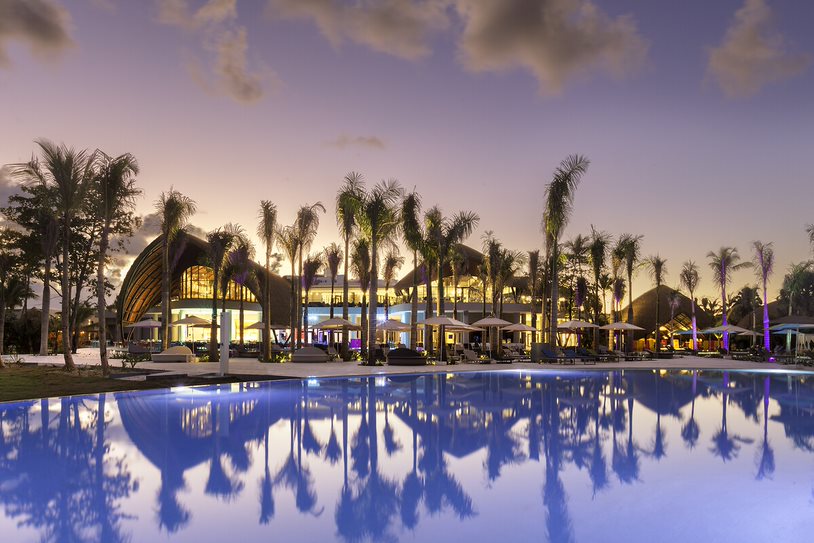 Saint Lucia resorts are going all out for Black Friday/Cyber Monday, with every offer on the island listed on a dedicated page at www.stlucia.org (click Specials), and at www.stlucia.org/offers-black-friday-cyber-monday-2023. Two dozen properties, from family resorts to ultra luxe boutique hotels, are taking up to 76% off, and adding perks. Among the top deals: BodyHoliday (up to 40% off this wellness mecca); Caille Blanc Villa & Hotel (up to 40% off plus $150 dining credit), Coconut Bay Beach Resort & Spa (save 65% on this family favorite), East Winds Resort (a charming waterfront resort 30% off) SoCo House Saint Lucia ($400 all-inclusive rate for two guests at one of Saint Lucia's newest hotels), Stonefield Villa Resort (20% off a locally-owned upscale hidden gem), Ti Kaye Resort and Spa (up to 45% off, plus perks like 30% off massages, a best-kept luxury secret) and Zoetry Marigot Bay, St. Lucia (up to 76% off this newly launched luxury all-inclusive resort).
Fairmont Hotels & Resorts is offering up to 30% off stays through June 30,2024 booked by Nov. 27, 2023 to unlock savings of up to 30% off your stays through June 30, 2024 at participating properties. Fairmont is part of ALL Accor Live Limitless, Accor's loyalty program. Join and enjoy an additional discount up to 10% with the Members' Rate, among other perks & benefits. Book: https://www.fairmont.com/offers/black-friday/
Velas Resorts in Mexico is offering discounts and perks for stays through 2024 for bookings made Nov. 22-26: Save up to 20% on nightly rates, complimentary stays for kids, 50% off for teens, airport transfers, unlimited access to the spa's hydrotherapy, suite upgrades. The new Grand Velas Boutique Los Cabos, opening in December, sweetens the deal with a $100 credit for romantic experiences. Mar del Cabo by Velas Resorts includes daily breakfast and 2-for-1 offers on select Cabo Adventure activities. Visit https://blackfriday.velasresorts.com/ or call 1-877-418-3059.
Canopy by Hilton Cancun La Isla, Cancun, Mexico. Book Nov. 23-27 for special room rate of $190 including breakfast for two (20% off) for travel from Dec. 1, 2023-June 30,2024 (blackout dates apply)
Atlantis Paradise Island is offering a Cyber Week Sale, Nov. 22-Dec. 1 in The Coral, The Royal, The Cove, and The Reef Towers. For stays from Jan. 2 through April 30, 2024, get the 5th night free PLUS a $500+ in Resort Credit. For stays from May 1 through Nov. 30, 2024, get the 4th night free PLUS a $400+ in Resort Credit. For every $100 purchased in Beverage Marine Adventure Experience Credits, $20 is added. Book with flexible payment options and cancellation policies by visiting atlantisbahamas.com or calling 1-800-ATLANTIS.
SB Winemaker's House & Spa Suites in Mendoza, Argentina is offering 30% off its new Nature, Wine & Art Experience (starts at $4,235 pp/double before discount), when booked Nov. 23-27, 2023 for travel in January 2024. Guests at this boutique estate from Argentina's first female winemaker start enjoy a 50-minute in-suite massage upon arrival and in-room spa amenities and nightly in-suite aromatherapy and private garden; Chef's Table dinner at La Vida restaurant featuring bold Argentinian cuisine paired with Susana Balbo's wines; immersive winery tour and private lunch overlooking vineyards at the foot of the Andes. Art enthusiasts can craft their own ceramic pieces at a local studio before a dinner at renowned artist Sergio Roggerone home. A day in Potrerillos offers water activities and glamping. Visit https://www.susanabalbohotels.com/sb-winemakers-house-spa-suites-en/ or call: +54 9 261 417 1144
Aqua-Aston Hospitality, which manages more than 25 hotels and resorts on Oahu, Kauai, Maui and Hawaii Island is offering 20% off for bookings Nov. 21-28, 2023 for travel Nov. 21, 2023-Dec. 20, 2024. Enjoy condo-style properties with resort amenities at Aston Kaanapali Shores, Aston Waikiki Beach Tower, and Aston at the Whaler on Kaanapali Beach.  Book at aquaaston.com using Promo Code CCYBERSALE..
The Meritage Collection is offering 30% off best available rate and a $30 daily resort credit for bookings made through Nov 30, 2023, for travel through Nov. 30, 2024 (blackout dates apply) at its properties: Koʻa Kea Resort on Poʻipu Beach, Kauai, Hawaii's closest hotel accommodations to the waterfront, with views of Poʻipu Beach, intimate guestrooms, and renowned Red Salt restaurant led by Kauai native and Executive Chef Noelani Planas. Paséa Hotel & Spa, Huntington Beach, California,  in a vibrant coastal community, with 250 rooms and suites (most are ocean-facing),iconic Ninth Island Pool perched over the Pacific Ocean, Balinese-inspired Aarna Spa and 1,100 square-foot Paw-séa Pup Play Park. Book at paseahotel.com or koakea.com using promo code PROCYB.
The Surfjack Hotel & Swim Club, Waikiki, offers a quintessential Hawaii experience, lounging in vintage-inspired rooms with mid-century aesthetic and the swoon worthy "Wish You Were Here" pool. Indulge in award-wining cuisine at the onsite Mahina & Sun's. Deal: 21% savings off 1-Room Bungalow, 1-Room Bedroom, & 2-Room Bedroom; Book Nov 17-30 for travel Nov 17, 2023-Dec. 31, 2024 (subject to blackouts). Book at surfjack.com and use code CYBER2023
ADERO Scottsdale Resort, Scottsdale, Arizona,a modern desert sanctuary located in one of 60 Dark Sky Communities in the world, is known for exceptional stargazing, hiking and biking trails and wellness amenities including on-site spa and pickleball Save 25% in addition to $50 resort credit (rates start at $179/night before discount); book thru Nov. 30 for travel through Jan. 21, 2024. Book: aderoscottsdale.com
The Virginian Lodge, Jackson Hole, WY is offering up to 30% off the best available rate for bookings made now through Dec. 1, 2023 for travel now through September 2024 (72 hr-7 day cancellation policy applies). The dog-friendly property features two hot tubs, seven built-in fire pits, an all-season pool, the iconic Virginian Saloon, and over 4,000 square feet of event space. The Virginian Lodge is the ideal base camp for access to world-class national parks (Grand Teton, Yellowstone), wildlife refuges, museums, hot springs, local distilleries and wineries, and authentic dude ranches. Book: https://be.synxis.com/?Hotel=31645&Chain=5173&promo=CYBER23
Limelight Hotels in Aspen, Snowmass and Denver, CO and Ketchum, ID is offering up to 30% off best available retail rate booked Nov. 24-29, 2023 for stays through March 31, 2024 (blackout dates apply):  he Mountain Town Getaway Deal offers up to 25% off on a four-night stay at any mountain destination properties – Aspen and Snowmass, Colorado or Ketchum, Idaho, subject to availability for deluxe rooms and higher. Limelight's newest property, Limelight Hotel Denver is offering up to 30% off BAR). Book: www.limelighthotels.com using code CYBER23.
Outbound Mammoth, Mammoth Lakes, CA is offering up to 30% off the best available retail rate for bookings made now through Dec. 1, 2023, for stays now through September 2024 (48 hr cancellation; blackout dates apply). Outbound Mammoth is a six-acre respite with convenient access to the Mammoth Mountain Ski Area, Mammoth Lakes Hiking Trails, and the Tioga Pass entrance to Yosemite National Park. Outbound Hotels has reimagined this Mammoth Lakes icon with fully renovated rooms and chalets plus 10 new cabins and 20 villas, a new pool area, on-site restaurant, steam room, dry sauna, fire pits and offerings for pets. In the winter, the snow-covered slopes call to ski and snowboarding enthusiasts; in the summer, Mammoth Lake beckons with fishing, swimming, hiking, biking, hot springs and boating. Book: https://be.synxis.com/?Hotel=36561&Chain=5173&promo=CYBER23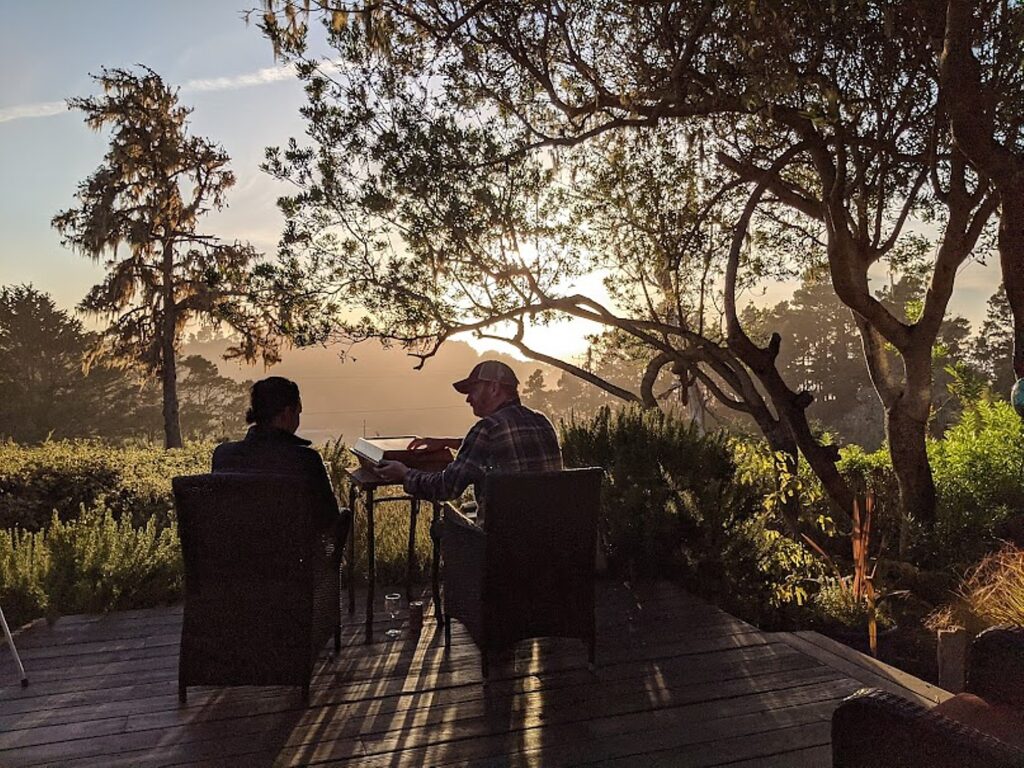 Brewery Gulch Inn, a charming, luxurious inn on cliffs overlooking the Pacific Ocean in Mendocino California, is offering 30% off new bookings made Nov. 24-27, for travel through May 24, 2024; and 35% off reservations Dec.1-21 (minimum two nights, blackout dates include holidays). www.brewerygulchinn.com.
Southernmost Beach Resort in Key West, Florida is offering 50% off bookings made Nov. 24- Dec. 1 for stays through Dec. 31, 2024. Boasting three palm-fringed pools with private cabanas, a signature restaurant, and three bars, full-service spa, group fitness classes, live entertainment, and unique programming including cocktail tastings and painting classes,  this oceanfront oasis sets the tone for a tranquil stay in Key West's Historic District. Book: www.southernmostbeachresort.com/black-friday-cyber-monday.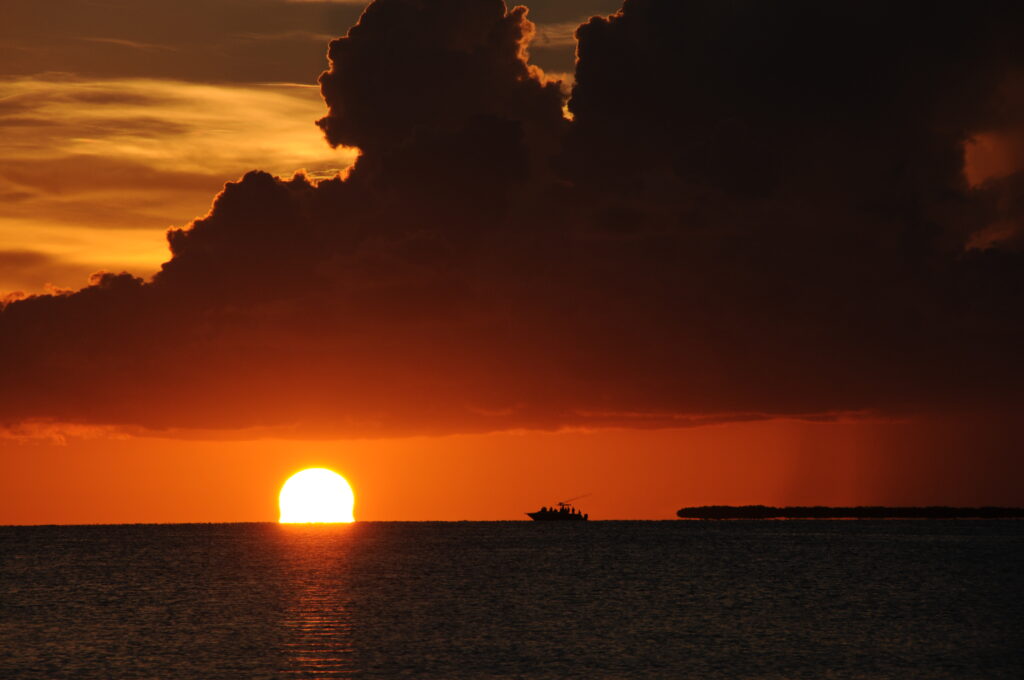 Hawks Cay Resort, the Florida Keys, offers fishing excursions, dolphin encounters, and snorkel trips on-site. The new Pilar Bar hosts rum tastings and cigar pairings inspired by longtime Keys resident Ernest Hemingway.  Deal: up to 45% off accommodations and $50 resort credit, plus daily breakfast for two during stays booked Nov 14-29 with code CYBERW, for a 2-night minimum stay at the hotel and a 3-night minimum stay at its villas (subject to availability, blackout dates apply).
Caribe Royale Orlando, Orlando, FL, an all-suite resort catering a stones throw from DisneyWorld and other top theme parks, just underwent a $140 million renovation. It offers 1,215 one-bedroom suites (sleep up to5) and 120 two-bedroom villas (sleep up to 6), seven on-site culinary venues, family friendly activities including outdoor pool with 75 foot waterslide, catch-and-release fishing, kiddie splashpool and playground, and outdoor movie program. Deal: 30% off with $25 nightly F&B credit when booking direct for 2 consecutive nights or more, booked Nov. 16-29 for travel Nov. 16, 2023-Dec. 31, 2024. Book at www.cariberoyale.com
Margaritaville Hollywood Beach Resort, Hollywood, Florida  a family-friendly tropical escape with 369-rooms, eight bar and restaurant concepts, two pools, FlowRider surfing simulator, year-round live entertainment, the St. Somewhere Spa, kid's club, paddle boarding and kayaking. Deal: Save up to 20% when booking Nov. 20-28, 2023 for stays Nov. 21, 20223-June 30, 2024.  www.margaritavillehollywoodbeachresort.com/holiday-activities.
Sanderling Resort, Duck, NC is offering up to 40% off the best available retail rate for bookings made Nov. 9-29, 2023 for travel Nov. 9, 2023-August 31, 2024 (blackout dates apply. The AAA Four-Diamond full-service resort on North Carolina's Outer Banks spans 13 acres between the Atlantic Ocean and serene Currituck Sound. Enjoy three pools, oversized fire pits, dining at the Lifesaving Station and the on-site Spa at Sanderling with award-winning services. Book: https://www.sanderling-resort.com/vacations-specials/
The Art of Living Retreat Center, Boone, North Carolina, a wellness experience in the Blue Ridge Mountains, is offering 25% off Signature Retreats (Happiness, Stepping Into Silence, Meditation) and R+R Retreats, booked Nov. 17-27 for stays from Dec. 2023-March 2024. To book: www.artoflivingretreatcenter.org with code BLACKFRIDAY2023.
Rock Springs Retreat Center, located 45 minutes from Nashville, Tennessee, offers transformative retreats focused on holistic wellness, combining fitness, nutrition, and lifestyle to help individuals achieve sustainable, long-term results. Deal: From Nov. 20 – Dec. 1, book one week and get the second week at 60% off the weekly rate for stays through Feb. 29, 2024 (based on availability and blackout dates apply). To book: call Rock Springs Retreat Center at 615-437-6524.
Makeready Hotels, a Dallas based experience-driven hospitality company, operates an independent and diverse collection of  restaurant, retail and hotel brands across the US such as Dallas, Nashville, Charleston, Denver, Savannah GA, Charleston SC, Cape Neddick ME, Nashville TN, Columbus OH.  Deal: This collection wide Cyber Sale, Nov. 17-29, offers guests up to 24% off guest rooms, $24 dining credit and 24% off retail. Book: Visit the offers webpage of any Makeready Hotel, the full list of properties can be found at https://makereadyexperience.com/hotels
Three Charlestown Hotels properties in Charleston, S.C. are offering deals of 23 to 25% off on bookings made Nov. 28-Dec. 3 for travel by Dec. 31, 2024:
HarbourView Inn,  Charleston's intimate, 52-room waterfront retreat in the heart of the Historic District From customized gourmet artisanal breakfast delivered in-room to complimentary afternoon wine and cheese hour on the hotel's private rooftop (the only remaining in downtown Charleston) the hotel emulates warm Southern hospitality. (Rates start at $289/night before discount). To Book: www.harbourviewcharleston.com.
The Spectator Hotel, Charleston, is offering 23% off stays. With 41 residential-style rooms, this Holy City high-design, Art Deco boutique property is the only hotel in Charleston with personal butler service for coordinating anything from developing itineraries and making hard-to-get reservations to dream restaurants to drawing candlelit rose petal baths and delivering handcrafted cocktails from The Bar, the hotel's Prohibition-era themed cocktail lounge (rates start at $299/night before discount). Book at www.thespectartorhotel.com.
French Quarter Inn, a 50-room luxury boutique hotel (Charleston's most awarded hotel), showcases the southern charm the city is known for with a comfortable upscale design, famous locally sourced artisanal breakfast and refined turndown service complete with complimentary port wine, freshly baked cookies with milk, locally handcrafted chocolates or "sleepy tea" and curated pillow menu (seven options for all types of sleepers). (Rates start at $289/night before discount). Book at https://fqicharleston.com/.
The Equinox Golf Resort & Spa, Manchester, VT  is offering up to 40% off best available rate for bookings made now through Nov. 29, 2023 for travel now through August 31, 2024 (blackout dates apply). Nestled in the Green Mountain National Forest in historic Manchester, VT, The Equinox Golf Resort & Spa has welcomed guests for over 250 years, including four U.S.  presidents. The expansive resort features over 195 guestrooms with several suite categories; a full-service spa, 75-foot indoor pool and fitness classes; five dining outlets, including the fabled Marsh Tavern (a destination since 1769) and an award-winning par-71, 18-hole championship golf course. The Equinox Resort is a year-round playground for lovers of the outdoors with something for everyone, delicious dining, history, four seasons of adventure & of course spectacular skiing with easy access to Bromley & Stratton mountains. Book: https://www.equinoxresort.com/offers/equ-cyber-sale-2023/
The Wentworth, Jackson, NH, is offering 30% off the Dinner and Breakfast Package which includes accommodations, breakfast, and a four-course meal in the 1869 Room for 2024 bookings made Nov. 23-29 using the code BLACKFRIDAY (full payment required, non-refundable, blackout dates apply). (https://www.thewentworth.com/).
The Menhaden in Greenport, NY offers 25% savings and a bottle of local red wine for new bookings made Nov. 24-Dec. 1. Travelers enjoy a special discount of 25% off and a hand-selected bottle of local red wine, for stays Nov. 24, 2023-Feb. 1, 2024. Use code CYBER to book at  https://hotels.cloudbeds.com/reservation/YcpeiX#promo=CYBER&checkin=2023-11-06&checkout=2023-11-07.
Campspot, a camping and outdoor adventures platform, has Black Friday/Cyber Monday Camping Deals for up to 50% off* on some of the top campgrounds. Here's a sampling: Broad River Campground (Mooresboro, NC)- 40% off: escape winter in your own heated cabin or dome with an outdoor fire pit at this pet-friendly campground, which offers various activities and nearby hiking, biking, and horse trails. Wild Fox Cabins & Campground (Lakeville, ME)- 40% off: Snuggle up in a cozy cabin and enjoy the spectacular woodland and lake surroundings at this campground perched along the legendary 'chain of lakes. Lake Hemet Campground (Mountain Center, CA)- 30% off: This award-winning campground offers stunning mountain views and is a top spot for camping, fishing, and wildlife viewing. Riverbend RV Park & Cabins (Montrose, CO)- 20% off: Enjoy riverfront living at this campground, which offers cabins and RV sites perfect for floating and fly fishing adventures.
Booking.com is inviting subscribers to get notices of deals worth 30% or more off stays in their inbox, for booking between Nov. 16-29, 2023 for stays anytime until Dec. 31, 2024 (free cancellation and flexible payment options).
Spafinder.com is offering 20% off $150 gift cards purchased through Nov. 30 (use promo code HOLIDAY23)
See also:
TRAVEL COMPANIES' BLACK FRIDAY/CYBER MONDAY/TRAVEL TUESDAY DEALS PUT BUCKET LIST DESTINATIONS, EXPERIENCES WITHIN REACH
Coming up: Gift of Travel
____________________________
© 2023 Travel Features Syndicate, a division of Workstyles, Inc. All rights reserved. Visit goingplacesfarandnear.com, www.huffingtonpost.com/author/karen-rubin, and travelwritersmagazine.com/TravelFeaturesSyndicate/. Blogging at goingplacesnearandfar.wordpress.com and moralcompasstravel.info. Visit instagram.com/going_places_far_and_near and instagram.com/bigbackpacktraveler/ Send comments or questions to [email protected]. Tweet @TravelFeatures. 'Like' us at facebook.com/KarenBRubin